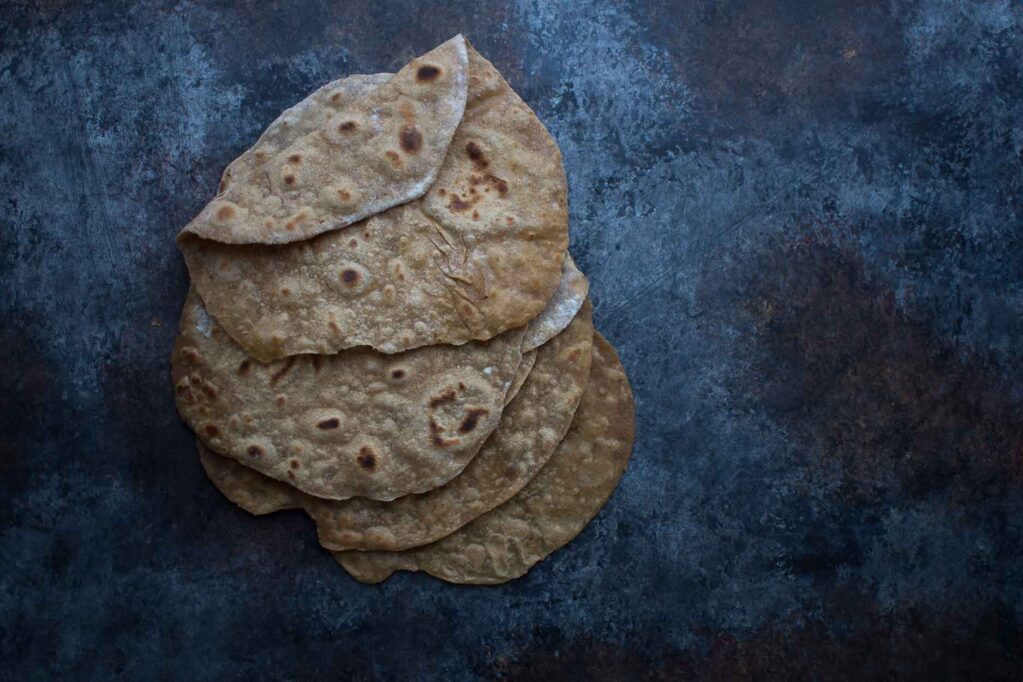 There's always a handful of recipes that are good to have in your back pocket: easy weeknight meals that you can return to again and again, a favorite homemade sandwich bread, a good recipe for broth, or homemade mayonnaise that never fails.
This recipe?  It's one of them.
My husband and I had been looking for a good reliable flatbread recipe made with properly prepared grains – something that we could use to wrap up beans and chili-spiced meat when we make burritos, or one that can help us sop up fragrant curries.  This is that recipe: It's easy to make, requires few ingredients, and it's incredibly versatile.
Why My Family Loves Sprouted Grains, and So Will You
Whole grains are good, but sprouted grains?  They're even better.  When grains sprout, they release enzymes within their kernels that begin to transform them from grain to vegetable. It's this fragile moment of intense enzymatic activity that you capture when you use sprouted grains.
Those enzymes help to deactivate components of the grain that can make them difficult to digest and make their minerals difficult to absorb.  As a result, sprouted grains and flours made from them are just a little more nutritious and a little easier on your belly, too.
When it comes to their culinary use, those same enzymes help to metabolize complex carbohydrates within the grain, which makes the flour ever so slightly sweeter and less bitter than regular whole grain.  Even more, sprouting lends a softer crumb that other whole grain flours don't have which is why I tend to favor sprouted flour when I bake treats like cookies and muffins.
Sprouted Wheat Flatbread
These flatbreads are so easy to make: Just mix the dough, roll it out and cook it in a hot pan for a minute or two. You can use them as wraps, in place of tortillas or in place of chapati. This recipe is reprinted in partnership with
King Arthur Flour
, check out their
guide to sprouted wheat flour here
. It's filled with tons of tips and inspiration. Next on my list to try is their Vanilla Chai Bars.
Servings:
6
(7-inch) flatbreads
Print
Instructions
In a medium bowl, whisk together the flour and salt. Stir in the oil and hot water, adding more water if necessary to make a soft, elastic, slightly sticky dough.

Flour your work surface, and then knead the dough until it's smooth, about 1 minute.

Divide the dough into 6 pieces and shape them each into a ball. Cover the dough balls and allow them to rest for about 15 minutes.

Preheat an electric griddle to 375°F, or set a heavy-bottomed skillet over medium heat.

Roll each dough ball into a 6" to 7" circle; the circles will be thin, like a tortilla.

Lightly oil the griddle or pan, and fry one dough circle for about 30 seconds, until lightly browned on the bottom. Flip and fry the second side of the dough, pressing it down gently with a spatula if it starts to puff. Cook for an additional 30 seconds, until golden. Cover the cooked flatbreads with a clean towel while you cook the remaining pieces. Serve warm.