Whether you're going all-out with an elaborate spring brunch menu or you want to keep it fairly simple, here's some easy and wholesome recipes you can put together quickly.
How to Make a Fantastic Spring Brunch
If you're making an elaborate spring brunch, or you plant to feed eight or more guests, you'll want to plan to make about seven dishes for your menu. That can include roasted ham or another meat, eggs, a big spring salad, two sides, bread and a dessert.
If you're planning a smaller get-together or an intimate family brunch, you can plan to include three to five dishes. Eggs, a salad, a side and a dessert is usually enough to make sure everyone at the table has enough.
Serve some drinks with your spring brunch menu.
You'll want to make sure that your guests have plenty to drink. And it's always a good idea to serve big pitchers of still water. You can add fresh herbs or lemon to give the water a delicate flavor.
Springtime weather is unpredictable, and if it's chilly outside, plan to serve something warm whether that's hot coffee, herbal teas and infusions or even matcha lattés.
If the weather's cooler, you can plan for freshly pressed juices, kombucha, or jun tea to your spring brunch menu.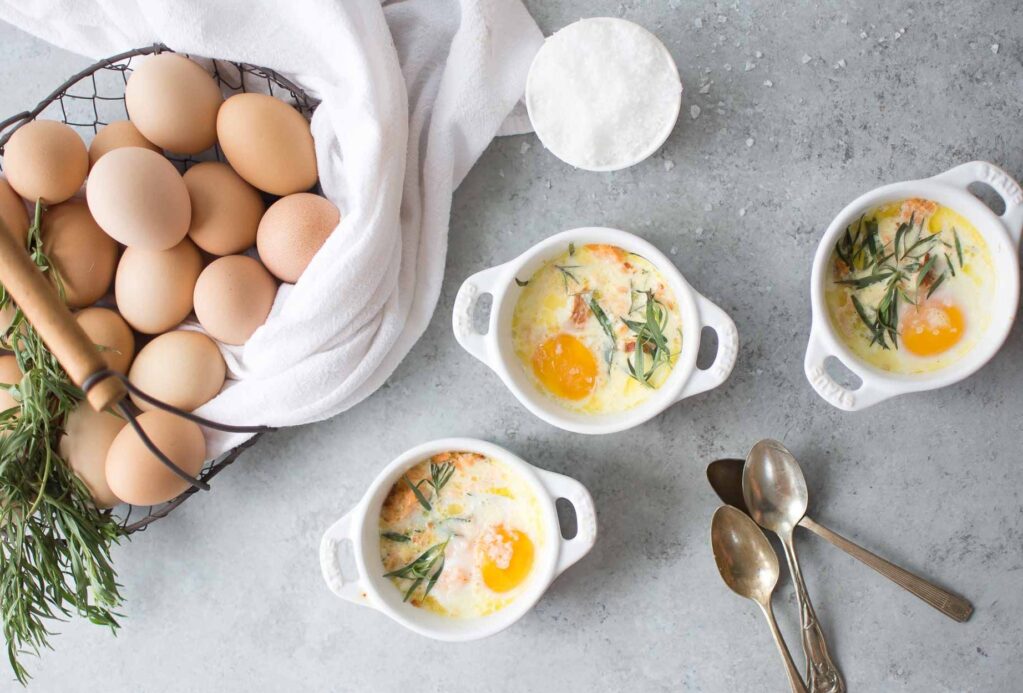 Make some incredible (easy) eggs to your spring brunch menu.
Eggs are at the height of the season during spring and summer months. They're also easy to make and fairly inexpensive, so they're an essential addition to your spring brunch menu.
Instead of cooking eggs to order, or making a big batch of scrambled eggs (that can later turn rubbery!), try baking the eggs with herbs, vegetables and other ingredients in individual ramekins. You can also make frittatas and quiche in advance to share on the table.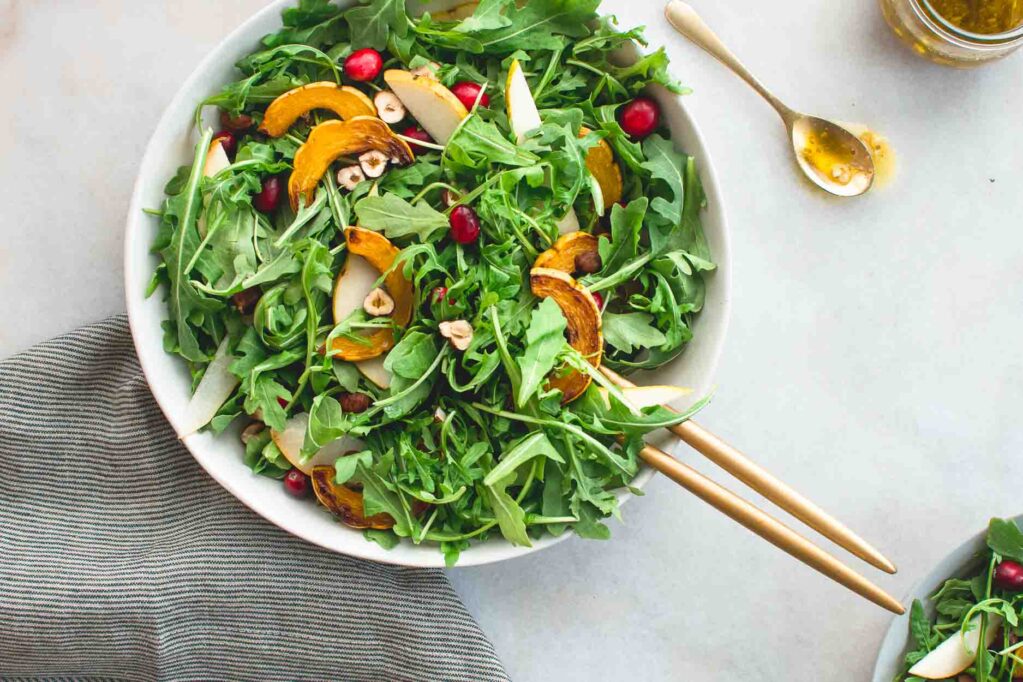 Add something fresh and green.
It's nice to serve a big salad of spring greens and herbs to lighten the meal. You can add herbs like mint, chives, parsley and dill to the lettuces, or top the salad with springtime vegetables like asparagus and radishes or fruits like strawberries.
And something on the side.
Depending on how many guests you plan to serve at your spring brunch, you may want to add one or two side dishes to your menu. Roasted potatoes can be nice, but focus on other spring vegetables like asparagus, spinach and radishes, too.
Remember the bread basket.
If you have time, remember to bake some biscuits, muffins or sourdough bread the night before you serve brunch. Cover them in a dishcloth and warm them in the oven right before your guests arrive.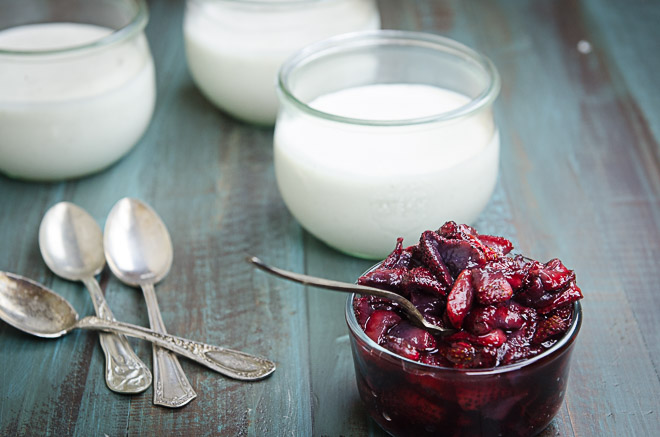 End your spring brunch on a sweet note.
Add a dessert to your spring brunch menu, too. Dessert for brunch can be as simple as a seasonal fruit salad dotted with fresh herbs, or you can make something more complicated.
It's nice to add something to the menu that bridges the gap between breakfast and lunch, like coffee cakes, clafoutis, yogurt and fresh fruit.